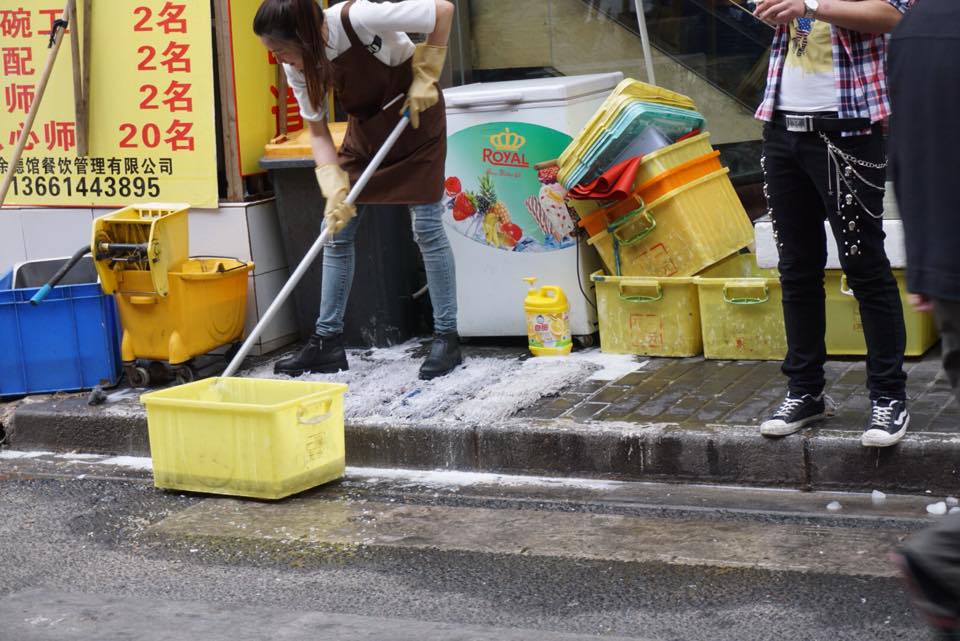 Jie Sike was very familiar with all of the self care establishments around Shanghai.
She'd tried them all: the burping and farting blind masseurs, the fancy soft-lit Drangonfly spa days with hot stones and pedicures, the decadently indulgent private rooms where you could gorge yourself on bottomless free grass jelly and pork buns whilst having your deep tissues effectively gouged and groped, the grimy hole-in-the-wall foot massage parlors that offered happy endings (but not necessarily with your feet).
She'd tried them all, yes.
Those were lovely, for the most part. Got the qi flowing. Well worth the money.
This one was different. Sure, she had used a discount coupon, given to her by a colleague who was a regular customer, and sure it was a bit cheaper than even the grimmest of the grim foot massage joints, but she hadn't expected it to be, well, outside. On the sidewalk.
The concrete scratched the back of her neck as they roughly kneaded her shoulders.  The dish soap they used instead of coconut oil made her sneeze and itch.
This wasn't as relaxing as she had hoped it would be.
She wasn't sure if she wanted to come back again.
She felt a pang of guilt, however, as her colleague had given her two coupons.
Awesome Mop courtesy of the awesome Kristina