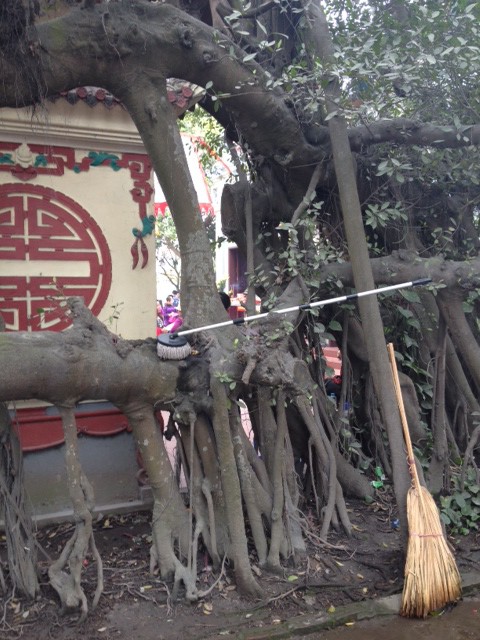 Although he had been in Hanoi for nearly a year, Zhang Yi was still adjusting to the constantly evolving culture shock. The past few weeks had been particularly startling to his sensibilities. For one, the lunar new year had come and gone without any massive random explosions.
Sure, the local government had allotted fifteen minutes toward official fireworks over Hoan Kiem lake at midnight for Tet. But where were the other celebrations? How can you bring in the new year without three days of non-stop fire crackers and fireworks, purchased in bulk from your friendly neighbourhood unlicensed vendor?
No apartment buildings had caught fire; no stray dogs had been singed; no pig farms had burned to a bacony crisp.
Instead, after the gently restrained fireworks display, the populace spent the next fortnight assembling offerings of Orion Choco Pies, fruit, cigarettes and tiny mixer cans of Coke for their dead (who weren't killed by the fireworks, obviously), praying earnestly in the temples and getting wise men in shiny robes to write letters to god for them.
Zhang Yi leaned back against the trunk of the tree outside the bustling local temple and sighed.
How would you get wealth and success in the new year without blowing stuff up? If there really were gods out there, you'd have to catch their attention first before they'd listen to you. That's how it works.