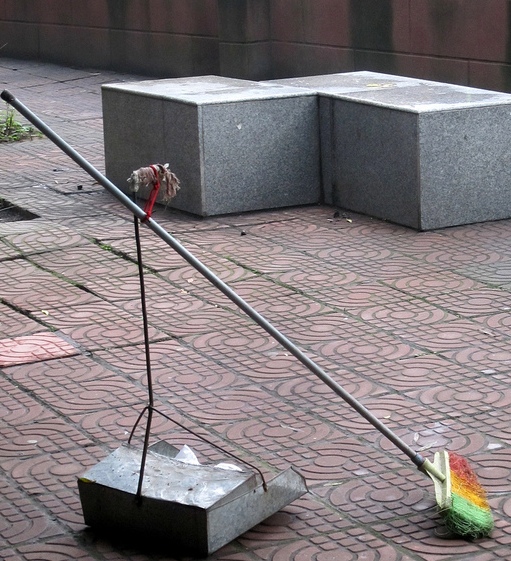 Ai Biyu knew her performance art was perhaps a bit unconventional. She was certain, however, that given time the populace of Sichuan would come to embrace her work.
As she rested, head delicately upside down on the paving stones at the confluence of the three rivers in the town of Leshan, she watched the men quietly performing their morning t'ai chi.
Little did they know she was a human catapult.
A catapult that subverted the normative paradigm.
She thrived on the element of surprise.
***
Awesome Sichuanese mop by the birthday gal, Ms Briel, artiste.