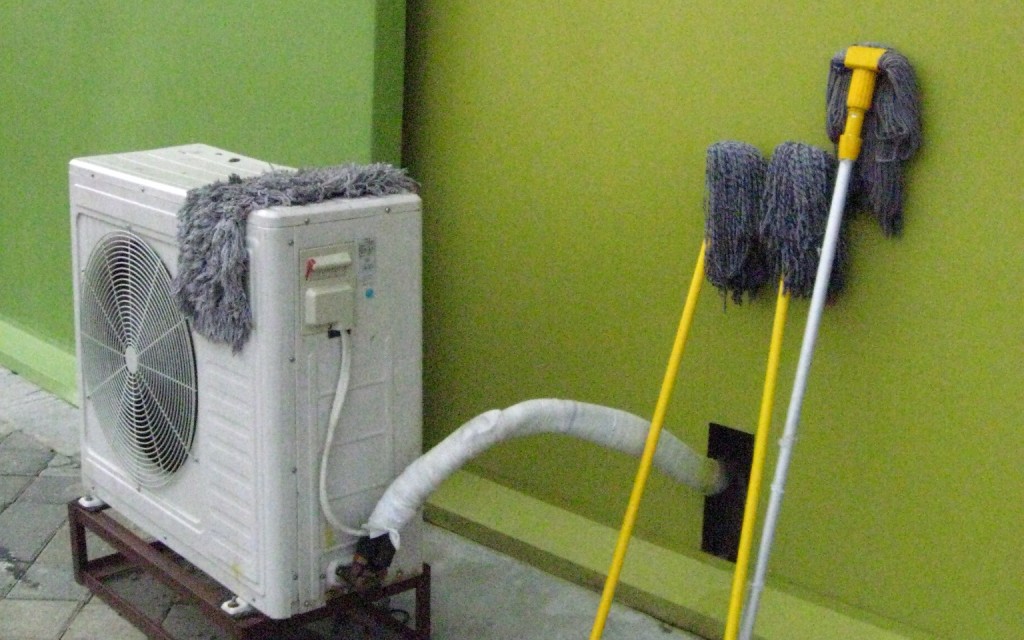 The Wang family was impressed. Sure, the counter top dish sanitizer had been a definite indicator that they had achieved a level of wealth unmatched by any of their neighbours. This, however, was even better. When Wang Deming came home one evening with this in the back of his flat bed tricycle, the whole family gaped.
A clothes dryer!  Or maybe it was just a clothes sanitizer.
Either way, Wang Changchang was relieved to not have to face another winter out on the balcony hanging clothes that were never able to dry before the mildew set in.
She tentatively placed a freshly laundered blouse on top of the dryer and waited.