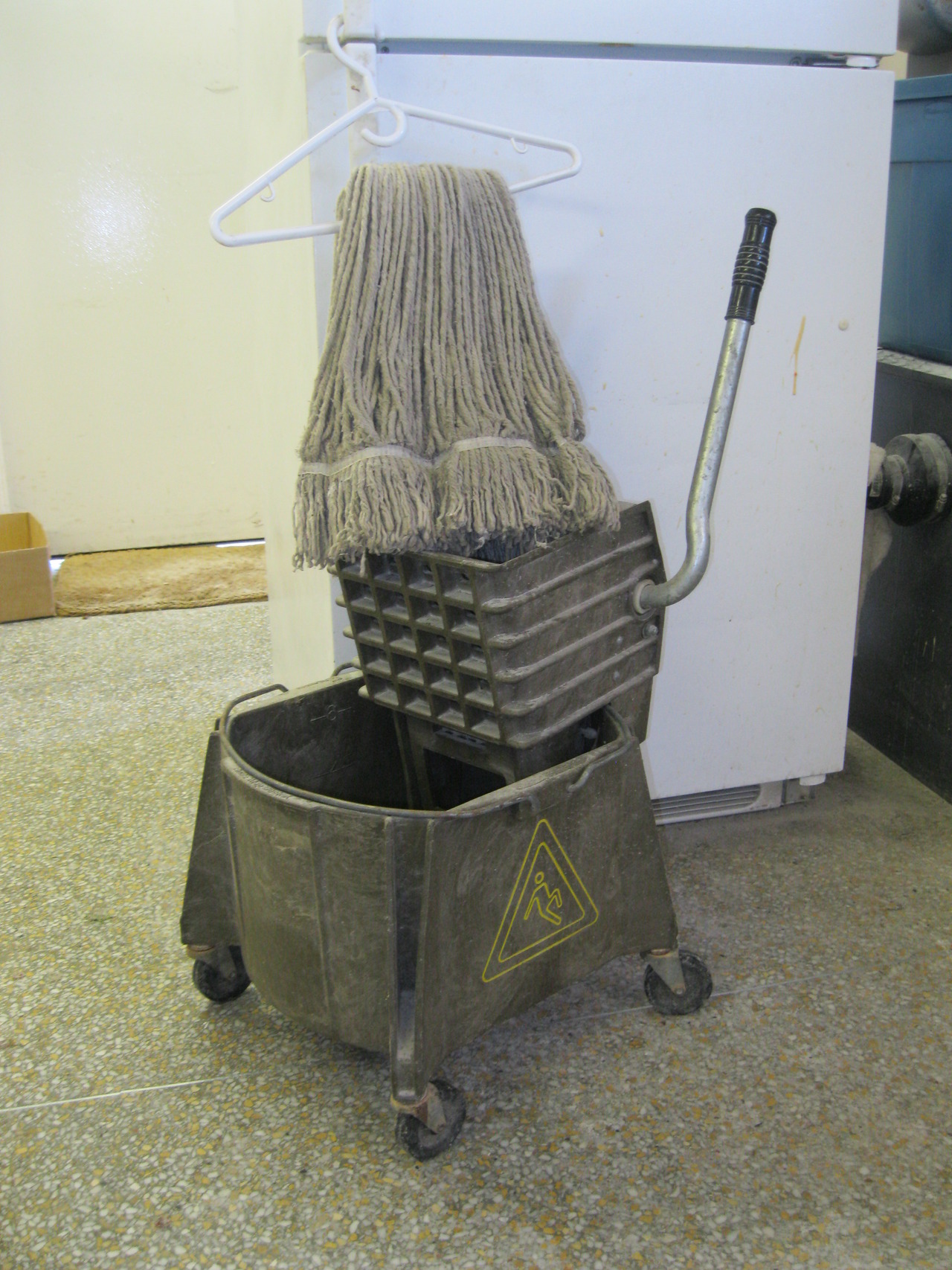 Herb Wong hadn't worked since the bread dough hook accident back in May. He was still having to use crutches to get around, which was quite embarrassing and awkward at his age.
After 20 years spent working in the coal mines outside of Datong, it came as quite a shock to him that his first debilitating work-related injury would come from a small bakery in Canada. His daughter had thoughtfully gotten him the job when she and her husband had emigrated a few years earlier.
At least he was getting disability pay instead of being fired for jamming the mining equipment with his legs. That had happened to his cousin Hu. Very unfortunate.
Awesome mop photo courtesy of Cheryl Bergin via Art's Bakery in Victoria, BC, Canada