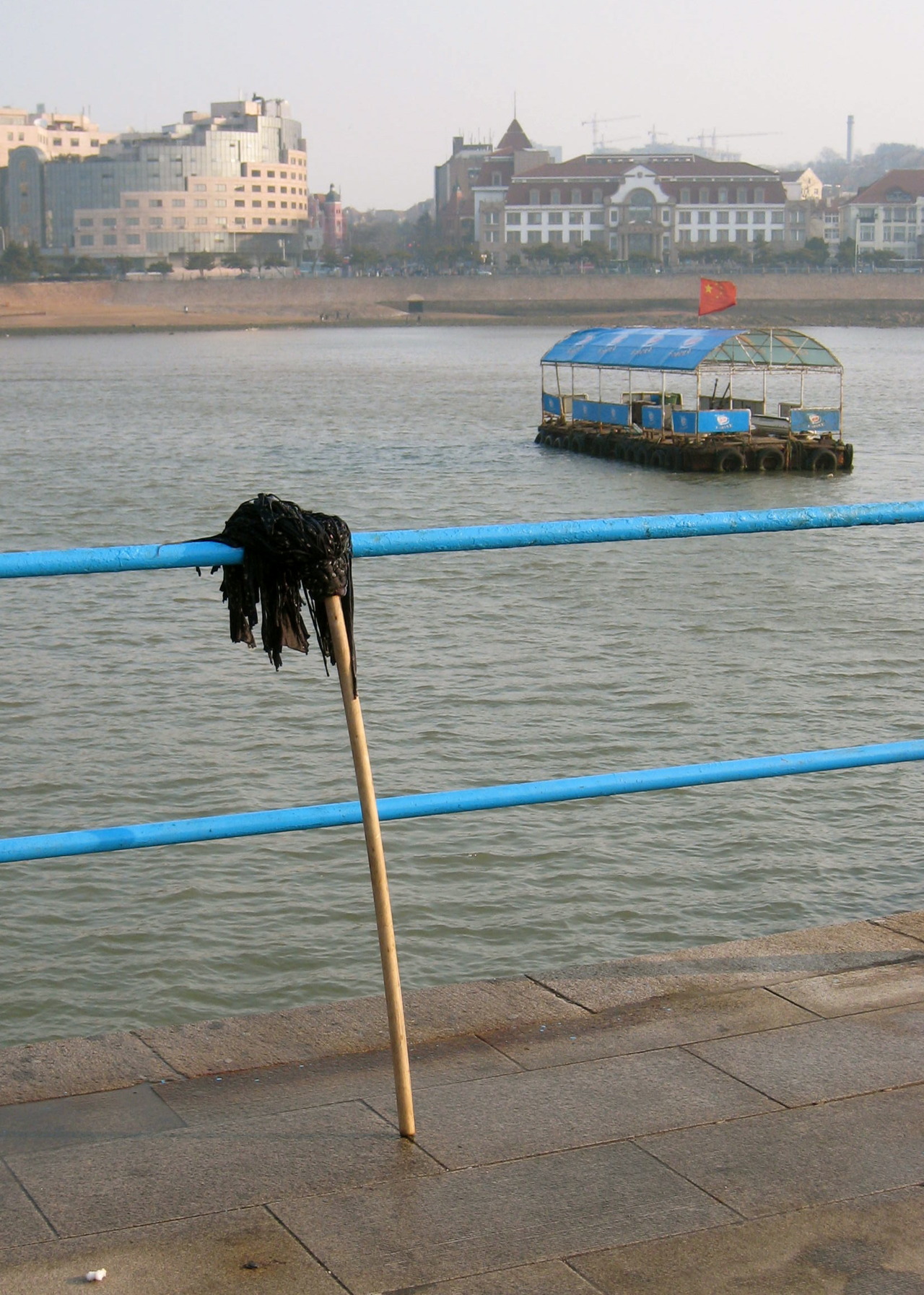 Awesome Mops of China, special Turkish edition!
Emine Kaya gazed out over the Qingdao waterfront. She felt so far from the Bosporus, so far from home. Her soul was weighted down with melancholy. She was certain that Sezen Aksu was secretly singing something deliciously tragic, just for her.
Why did her husband have to take that job transfer anyway? Chinese food was weird and the tea was all wrong. Her ayi's chao mian was nothing like her mother's sebzeli erişte. Nothing. 
Nothing. 
(This mop is dedicated to Mop Caption Contest winner, Sara Brandon- my lovely former lunch companion back in Istanbul)
Awesome mop photo by Sally Thelen of Unbrave Girl